---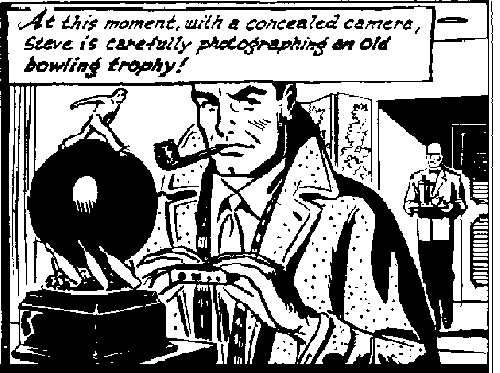 ---

The advantages of using a subminiature camera are numerous:

Their size and weight make them easy to take everywhere.
People don't believe it when you say, "I'm taking your picture".
Their results are much better than you'd expect, especially with today's films.
Their history is as fascinating as James Bond.
The cost of using them can be as minuscule as their size.
And best of all -- you can still use these fine optical instruments!
Take a few minutes and explore the little-known world of the littlest cameras.
But be forewarned: YOU may get hooked, too!
---
---
Also you might be interested in Golf holidays in Albufeir,
or if you are struggling with writing papers and you need help from ENL professional writers, contact Advanced Writers essay writing company.
---
Writemyessay.today - service with the most talanted essay writers.
mypaperdone.com - website that will craft you the best paper.
---
COPYRIGHT @ 1995 - 2021 by Joe McGloin. All Rights Reserved.