THE LATEST NEWS IN THE SUBMINI WORLD
---
TWO NEW SUBMINIS HIT THE MARKET (5/19/00)
Sharan Camera Company had just developed two new, very appealing subminiature cameras designed after two classic 35mm cameras -- the Leica 3f and the Nikon F.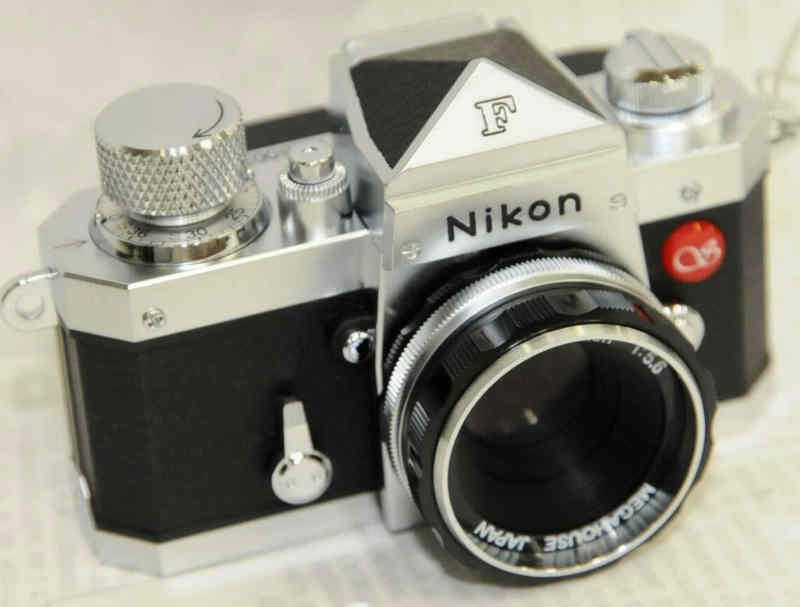 They use the Minox 8x11 format, have a 15mm f/5.6 Azonon lens (3 elements in 3 groups), and have a shutter speed of 1/250. (Doesn't this sound suspiciously like the Asanuma MX??? ) The "Leica" is 75mm wide, and 41mm high, weighs in at 93 grams, and sells for $220 at today's exchange rate. The "Nikon" is 77mm wide by 45mm high, is 98 grams in weight, and also sells for $220. There is also an accessory strobe for $73 styled like an old bulb flash. If I'm reading it right it has a GN of 7 at ASA 100. I don't know if they would make for a practical shooter, but they sure are cute! Currently they may only be available in Japan, but watch this board for further news.
---
COPYRIGHT @ 1995, 1996, 1997, 1998, 1999, 2000, 2001, 2002, 2003, 2004, 2005 by Joe McGloin. All Rights Reserved.