WELCOME TO MINMAN -- The ONLY website in the world that provides details on ALL of Minolta's, seemingly limitless, manual-focus cameras. Other websites TALK big, but WE Deliver.
---
We are always looking for great Minolta pictures to post on our website. These can be taken with any Minolta camera. Just send the picture to us with a title and a brief description (see sample below). We can use just about any file format, but jpeg or bmp is best. Also include details on the camera and lens settings. Please be specific about what camera and lens was used. Don't just say "Minolta SRT with 28mm lens". Please tell us which 28mm -- Auto Rokkor, MC Rokkor, MC Rokkor-X, MD Rokkor-X, f2.0, f2.8, f3.5, etc. For help with clarification, see our camera and lens pages.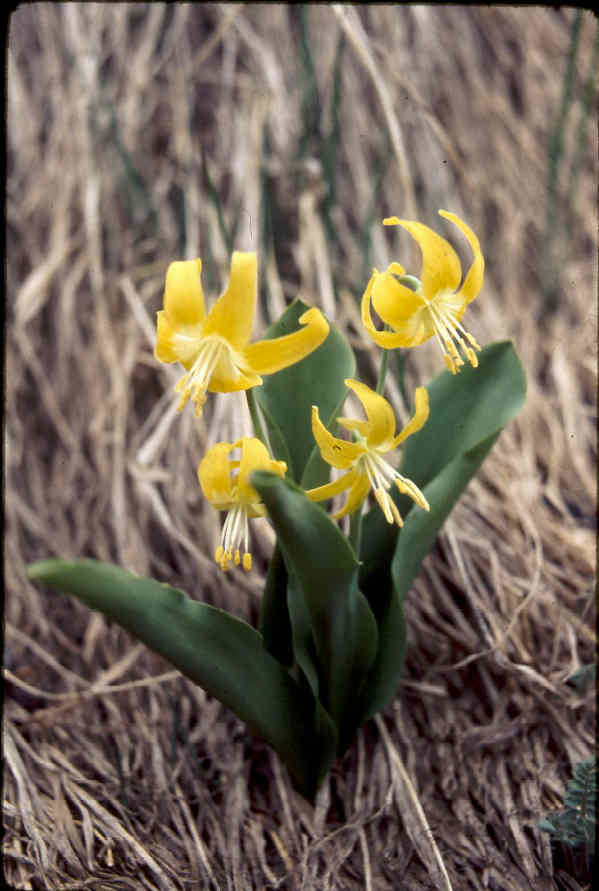 "Glacier Lilies", Mt. Zirkel Wilderness, Colorado, 1977
Minolta SRT102 at 1/25 with Minolta Auto Bellows I
Minolta Auto Bellows Rokkor-X 100mm f4.0 at f8
Kodachrome 25 color slide film
Hoya UV filter
Copyright @ 1977 by Joe McGloin
---
If you wish to contact MINMAN or send pictures (as attachments), please email XKAES@AOL.COM.

---
RETURN TO THE MANUAL MINOLTA HOME PAGE
COPYRIGHT@1995-2017 by Joe McGloin.
All Rights Reserved. The material on this website is protected by US Federal copyright laws. It cannot be copied or used in any manner without specific approval from the owner.