THE GALLERY
---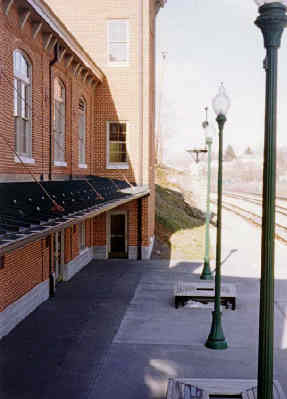 Photo by Frank Snodgrass
Minox LX
"B&O Train Station Martinsburg, WV. This picture was taken with a Minox IIIs on Mino Color Pro. As it was taken on a very bright day exposure was 1/200 using the ND filter. I had this photo enlarged to an 8X10 with outstanding results."
---
To return to the main index for the Sub Club click here.

COPYRIGHT @ 1995, 1996, 1997, 1998, 1999, 2000, 2001, 2002, 2003, 2004, 2005 by Joe McGloin. All Rights Reserved.