THE GALLERY
---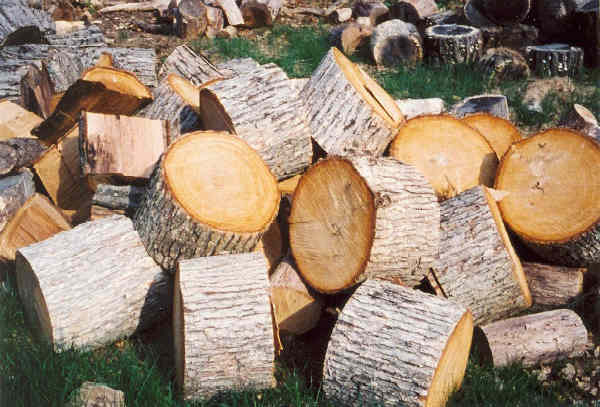 Photo by Michael S. Goldfarb
Minox B
Woodpile near Canopus Lake, Fahnestock State Park, NY (2003)
"Heading for the trail on a spring hike on the Appalachian Trail, I noticed the lovely colors and textures of this recently cut wood in the bright sunshine... but I didn't take the picture until later in the afternoon, on the way back to the car. By now, I generally expect good results with my Minoxes, but the amount of detail in this image is simply outstanding. And the Supra 100 did a splendid job of accurately capturing the colors - with able assistance from MPL."
1963 Minox B with home-loaded Kodak Supra 100, processed and printed by Minox Processing Labs. Scanned to JPG file at 200dpi with minor sharpening and contrast adjustments.
---
To return to the main index for the Sub Club click here.

COPYRIGHT @ 1995, 1996, 1997, 1998, 1999, 2000, 2001, 2002, 2003, 2004, 2005 by Joe McGloin. All Rights Reserved.