THE GALLERY
---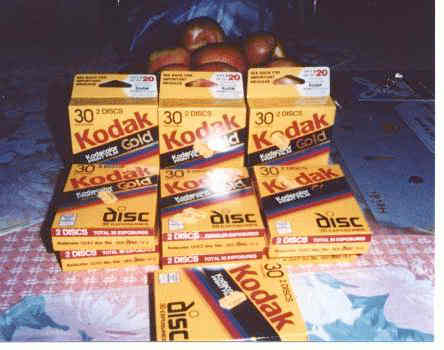 Photos by Gary Sehne
Minolta Disc-7
"This is a shot with the Minolta Disc-7 camera. I couldn't resist the irony. This is probably my last quantity purchase of disc film. The local drugstore was selling them for (get ready....) $0.99 for a 2 pack!!! They expire in the next century. On the print, with a loupe, you can read the yellow price sticker to see that I'm not kidding. This stock is already in the freezer. Buy your disc film now while Kodak & stores still have stock. Look for specials as locals unload their inventory. Not bad for a Minox sized negative at ASA 200!!"
---
To return to the main index for the Sub Club click here.

COPYRIGHT @ 1995, 1996, 1997, 1998, 1999, 2000, 2001, 2002, 2003, 2004, 2005 by Joe McGloin. All Rights Reserved.